A Trusted Industry Leader
Performance-Based Steam and hot oil Boiler Company
Building Long-Term Relationships with Quality Products, Services, and Solutions
What Makes NIIFT Standout
At NIIFT, we are a performance-based steam and hot oil boiler company with a focus on results-oriented energy-efficient utilities and technologies. Our top priority is building long-lasting, trusted relationships with our clients through the provision of high-quality products, services, and management solutions. We take pride in being a steam and hot oil boiler company that consistently delivers results while maintaining strong relationships with clients.
Energy Efficient Technology Solutions
NIIFT - A Premier Steam and hot oil Boiler Company with Over 20 Years of Experience
Founded in Bangkok, Thailand over two decades ago, NIIFT has cemented its position as a leading and innovative steam and hot oil boiler company. Our dedicated team members are committed to building long-lasting relationships with clients and delivering comprehensive Energy Efficient Utilities and Technologies services, solutions, and after-sales support from concept to implementation.
With over 20 years of experience, NIIFT has grown into a seasoned team of dedicated and experienced consultants. Our diversified portfolio of domain knowledge, combined with our team's technical expertise, creative design capabilities, and management skills, sets us apart as a top steam boiler company in the Southeast Asia region. We are dedicated to delivering the best possible results for our clients.
Combined Years of Experience
NIIFT - A Steam and hot oil Boiler Company with a Difference
Since our establishment in 2002, NIIFT has always strived to be different from our competitors. Our deep focus on design allows us to provide tangible business value and end-to-end solutions to our customers, resulting in continued return on investment (ROI) and growth in our business operations throughout Southeast Asia.
Our unique approach builds a strong customer orientation, establishes a foundation for sustainable core competencies, and expands our technical expertise. Combined with skilled and resourceful consulting, it makes NIIFT a trusted and preferred steam boiler company.
As a Steam and Hot Oil Boiler Company, we excel in forging continued strategic alliances with various business partners, matching the right solutions to meet expected deadlines, and employing industry-recognized business strategies to meet customer needs and stay ahead of competitors.
Open and manage effective lines of communication between customers, project teams, vendors, and us.
Refine expected goal and task complexities to meet deadlines quicker and more accurately.
Estimate project, material, vendor, and supply chain related capital expenditures within budget.
The NIIFT Management Team
With extensive industry experience and hands-on expertise, NIIFT's management team brings a unique combination of technical knowledge and superior customer service to deliver a superior Steam and Hot Oil Boiler Company consulting experience for clients.
Our teams of seasoned professionals and consultants take a results-driven approach, combining motivation, integrity, professionalism, and value to build long-lasting, trusted relationships with clients throughout the project lifecycle. Pragmatic in their approach, they are dedicated to delivering results based on a clear understanding of business priorities and technical needs, and through partnerships with leading technology vendors to find the best solutions for clients' business requirements.
At NIIFT, we are committed to delivering tangible benefits and results to clients through our well-defined quality processes, unmatched in the industry. Your perfect Steam and Hot Oil Boiler Company. What Makes Our People and Teams Unique
Khun Animesh is an engineer, with 27 years of experience, in the Steam boiler industry and energy equipment field. He assumed all corporate operations management responsibilities, in 2009, and currently holds the position of Managing Director. As a biomass combustion and systems specialist and expert in the project management field, NIIFT's goal to be a successful "Innovative Solution" provider is well on track.
Over the last decade, Mr Sengupta has worked extensively on transforming NIIFT into a global, energy-efficient utilities and technologies leader, providing unsurpassed Sustainable Energy solutions for various industries around the world.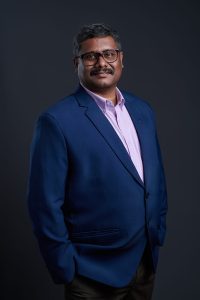 World-class Meet & Greet Services
We warmly welcome and receive all visitors at our front desk by greeting, announcing, and directing them, as appropriate, for consultation and support.
Our multi-disciplinary operations team at the Steam and Hot Oil Boiler Company works meticulously to ensure leading-edge energy-efficient utilities and technologies services and solutions.
This includes a broad range of perspectives that meet all of our clients' required needs to successfully plan, design, produce, and deliver projects in the Southeast Asia region. "Oilex 600/10.54 Steam boiler successful installed with all safety features on time. Installation of Steam boiler as well as modification of thermal fluid base reactor to steam based reactor. NIIFT Engineer trained our boiler operator and achieved Zero accident/near miss throughout the process."
Dr Tapan
Managing Director
Pautai Industrial Co.
"Working with NIIFT Co. Ltd. as our 3rd party service provider in several southeast Asian countries since 2014, we appreciate the teams' great support in dosing equipment installations to our valued clients aiming to improve pelleted feed quality for aquaculture…"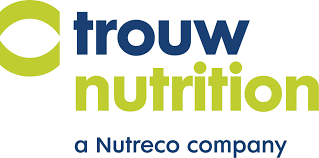 Dr. Kai-J.
Commercial Marketing Applications & Feed Mill Solutions
Trouw Nutrition
"NIIFT supplied our heating system 10 years back and the instalation and commissioning was done efficiently. Recently in 2022 we again contacted them as the heat load changed and they consulted and supported to provide energy savings from the same system."

Mr. Sakda J.
Chief Engineering Consultant
Femina Lace